If the global pandemic has taught businesses anything, it's that supply chain resilience is critical to future-proofing brand and business operations. Global sourcing and manufacturing are increasingly critical to meeting evolving consumer demands and sustainability requirements. And at the epicenter of that evolution is nearshoring.
But wait, what exactly is nearshoring?


Nearshoring is a spinoff of its once-popular cousin, offshoring, which is when companies manufacture products overseas to decrease costs. But with increasing trade tariffs, longer manufacturing times, environmental concerns, and increased shipping costs, a new trend has emerged (ahem, enter nearshoring) that encourages manufacturers to take production back home to its native country or as close to home as possible. Prior to the pandemic, the fashion industry in particular had already started to examine updating its antiquated sourcing models because they were notorious for long lead times, low flexibility and required large minimums to justify production. This in turn was a vicious cycle that led to overproduction and then the eventual dreaded D word (discounting) and a decrease in the R word (revenue).
And now, some data to back it up.
Last year, McKinsey issued a report: Time for change: How to use the crisis to make fashion sourcing more agile and sustainable. It's a long read but the key takeaway is the global pandemic sent shockwaves through the sourcing industry, especially as it relates to apparel. Key findings include:
It's no secret that climate change concerns are reaching a tipping point and brands need to create a more sustainable and "demand-centric" model.
76 percent of the international sourcing community believed that the COVID-19 crisis would accelerate flexibility and speed over the next year (they were right).
Of those respondents, 52 percent expected to see a high acceleration of more flexible product development with shorter lead times and smaller batch sizes.

According to a Statista

​​survey of CEOs and senior retail leaders from around the world, as of 2020, around 56 percent of global retailers reported moderate disruption in their supply chains and 12 percent of retailers reported heavy disruption. That leads to a lot of unhappy consumers.


Why nearshoring should be a strategic imperative vs a reactive one.


While the pandemic amplified global sourcing issues and brought them to a boiling point, we've all learned that the adage of putting all your eggs in one basket doesn't quite work so well when that basket is on the other side of the world. Examining and evaluating vulnerabilities like materials costing and availability, manufacturing locations, and contingency planning should be part of staffing, operations and forecasting.
Moving production closer to market sometimes requires multiple supplier relationships that have the right locations with adequate infrastructure, logistics, materials, trims, quality services and even offer ways to digitize and create transparency within your supply chain.
The good news: Defining a path forward is easier than you think


By now, we've all been able to regroup and analyze how COVID-19 impacted our businesses, which gives us a much better picture of what to prioritize when. Some suppliers are acutely paying attention and making changes to their own infrastructure to help businesses navigate nearshoring without any headaches. At CHARMING, we've witnessed these changes and challenges for our customers first hand, which is why we've aggressively responded by opening additional locations in Mexico and Guatemala and are further updating our factories in Turkey, India and Sri Lanka.
How to maximize your nearshoring initiatives


While moving locations closer to market is a main ingredient in the recipe for nearshoring success, there are other elements that can be added into the mix to speed up time to market and avoid costly mishaps. In fact, McKinsey reports manufacturers (specifically in the apparel industry) are investing in nearshoring and automation to increase profitability and compete with D2C startups.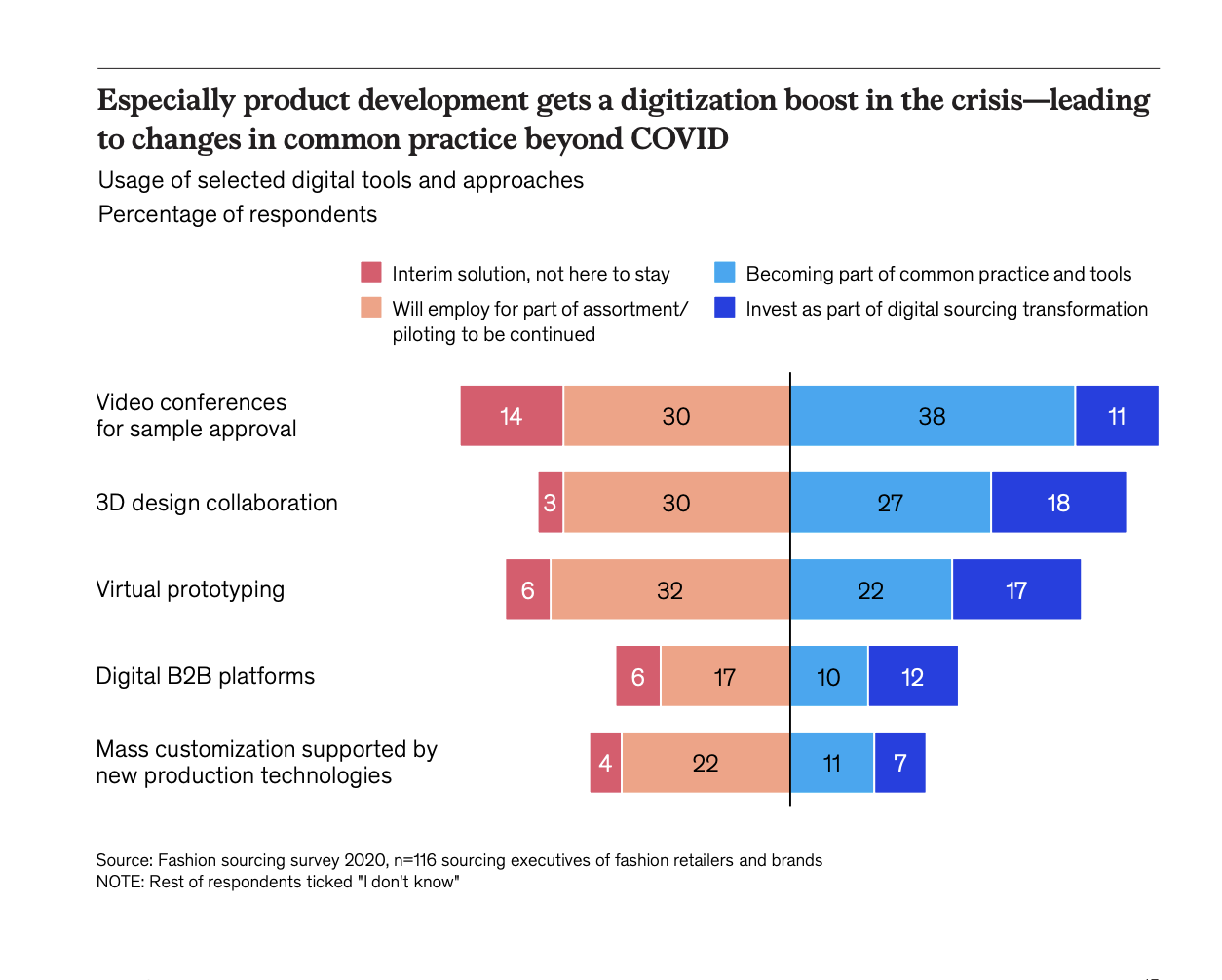 Clients who have implemented a combination of all of these are accelerating production and becoming more efficient than ever before.
If you need help with or advice on any of the above, get in touch and we can share best practices to make sure your brand operations are set up for success.