As a voting member of the American Apparel & Footwear Association (AAFA), Charming Trim was in full support of the Association adding per- and polyfluoroalkyl Substances (PFAS) to the most recent edition of the Restricted Substance List (RSL).
Now in its 23rd edition, this was the first time these 'forever chemicals' appeared on the list as a class of chemicals unsafe for use in finished apparel, footwear, accessories, and home textile products. Based on Charming's own core values, beliefs and standards, it was a warranted addition and our organization is in total alignment and agreement with the AAFA in doing so.
At Charming Trim and Packaging, we have not, do not and will not add PFAS to any of our products, says Rich Ringeisen, President, Charming. "That a textile or finished good might repel oil and water aren't worth the damage done to our collective health, groundwater or futures," says Ringeisen. "Deciding to support and stand with the statement issued by the AAFA was a non-decision for Charming."
The AAFA has and will continue to publish guidelines about the use of PFAS which Charming adheres to. As such, we have added all registered PFAS to our RSL and manufacturing restricted substances list (MSRL) and testing procedures. Because of our involvement with AAFA, our customers can rely on Charming staying current with any ongoing discussions regarding the use of PFAS (or any other restricted chemicals) with governmental bodies (such as the EPA) at both the state and federal level.
It is important to note that PFAS can transfer from one product to another and also be detected in nature. For example, PFAS can be found in drinking water or fish where these chemicals have bio-accumulated. In fact, 98 percent of people have PFAS in their bodies.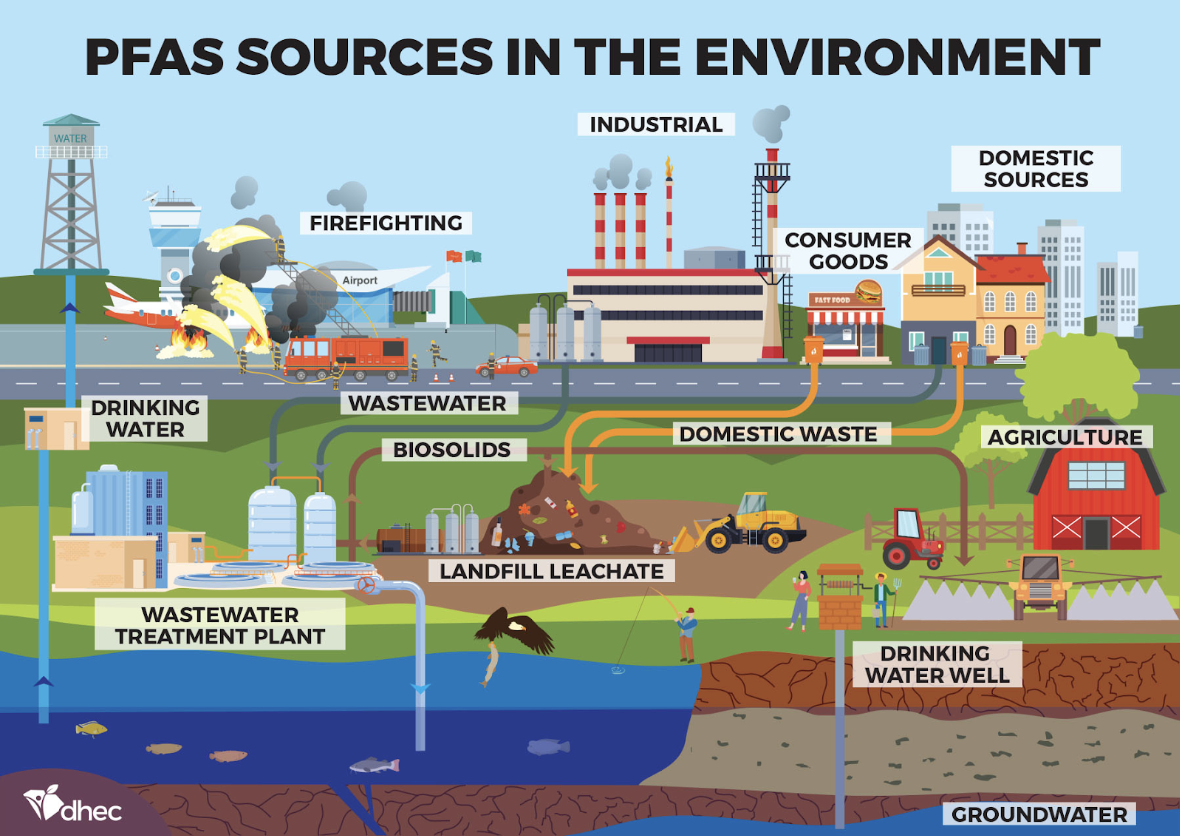 While Charming does not intentionally use or unnecessarily add any PFAS to any of our products (the RFID tags we produce are unrelated to any of our paper printing and trim products), we cannot cannot provide a 100% guarantee that our products will not come in contact with PFAS at any stage after leaving our production facilities.
We can however guarantee our exhaustive and multi-layered levels of control across our QA system, supply chain control and quality checking. Charming tests on all product groups to ensure that they meet the AFIRM standards. We test according to Textile Standards - which are more stringent than Packaging Standards - of which all our product group tests passed. As part of our ongoing commitment to reducing harmful chemicals and substances in apparel manufacturing, Charming will continue to test and monitor for PFAS.
The bottom line? Charming does not add or include PFAS on any of our products or formulations.
If you have questions or are interested in learning more about Charming's responsible and sustainable practices and products, please reach out. We are happy to talk.
###